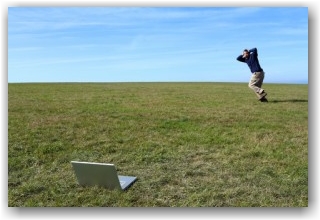 Do you ever feel overwhelmed by social media and find it hard to keep up with the people you follow on Facebook and Twitter? Â You're not alone!
Two famous people I follow on Twitter, Michael Hyatt and Chris Brogan, recently declared Twitter bankruptcy.
In other words, they decided to unfollow everyone they had been following on Twitter, because their Twitter stream had become too overwhelming.
Both of them had over 100,000 followers, which meant they were unable to keep up with the people they really wanted to keep up with. Â And, they were getting a ton of spammy direct messages on Twitter, which they had to cull through every day. [Read more…]