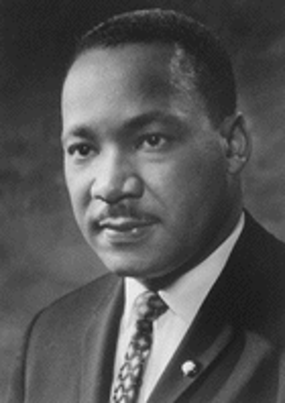 Yesterday I asked where you find your source of strength to face the giants in your life – those challenges, problems or opportunities that seem so huge and insurmountable, from a human perspective.
For me, I look to God as a source of strength in my life, and I've realized that many times he has already given me the strengths and skills I need to overcome the giants in my life, with his help.
As America celebrates the life of slain civil rights leader Dr. Martin Luther King, Jr. today, I recognize that he was an example of someone who looked to the Lord for strength and guidance, and he used the skills and abilities God had given him to shine the light on immoral laws and policies that fostered segregation and racism in America.
Today I'm re-reading Dr. King's Letter from a Birmingham Jail, and it has been a great reminder to me that Dr. King was a man who understood his calling, faced many serious challenges and obstacles, and overcame them with strength, confidence, and the abilities God had given him.
I hope and pray that I will always do the same.
You might also like: