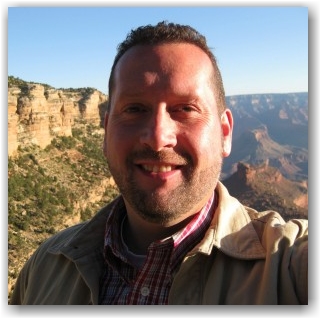 Hi, I'm Rich Avery.  Thanks for visiting Life Compass!
I'm glad you're here, and I hope you'll stick around and join the community. Â I'd really love to hear your thoughts and comments!
I'm an ordained minister, life coach, writer, entrepreneur, and director of a faith-based nonprofit organization.
My mission in life is to help people discover their life's purpose, do the work they love, achieve their dreams and live to their full potential in all areas of life – not just their work or career.
My greatest times are with my wife of 19 years and our five (so far) awesome kids, ages 5-14.
About Life Compass
Life Compass is where I share strategies to help you create more freedom, purpose and fulfillment in your life and work. Â I cover topics like how to…
And from time to time, I talk about current events, offer reviews on products that can help you, and more.
Why Listen To Me?
Here are a few reasons why you might want to listen to me.  And some reasons why you might not want to listen to a word I say.
If these topics interest you, I hope you'll subscribe to the Life Compass Blog RSS feed so you won't miss anything.  And please subscribe to my e-mail newsletter for more tips and inspiration to help you set a course for the life…and lifestyle…you want.
My Basic Philosophy

All of us have a unique calling in life, but few find it and really live it.  Most just let life happen to them, instead of having a clear understanding of what they were made for, a clear vision of what they want to accomplish in life, and a clearly defined plan of action to make it all happen.
It is possible to live to our full potential, to achieve our worthwhile goals and dreams, and live a life of freedom, purpose and fulfillment in our life and work.
There's more to life than financial or career success.  I want to live a life of significance, and make a lasting difference in the lives of others.
Life is meant to be lived on purpose.  Real life requires intentionality.   It starts with having a vision, creating a plan, and living it out day by day.
From time to time, we all need a life compass – someone, or something, to give us guidance and direction, to help us set a course for the life we want and were meant to live.
Contact Me
I enjoy interacting with my readers, so feel free to contact me with your comments, questions, or suggestions. Â You can connect with me by…
Email:  Use the contact form or send to: rich[at]lifecompassblog[dot]com.
Telephone: Â 616-710-1449.
Mail: Â Life Compass Group, PO Box 7095, Grand Rapids MI 49510-7095
Disclaimer
The content on this site is for informational and entertainment purposes only. This site and its author may be compensated by companies mentioned through advertising, affiliate programs, and otherwise. However, we will never promote or recommend a product that we wouldn't use ourselves. Affiliate links and ads are simply a way for us to provide the information on this site at no cost to our readers.