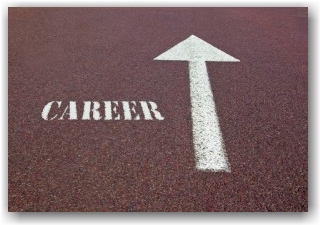 Finding the right job or career is a challenge anytime.  But for many, it's never been harder to find a job than right now, in today's bad economy.
We've all heard stories, or know of people, who have been looking for a job for a year or more.
And for recent college graduates and teens looking for summer work, the big problem is that job opportunities for teens and young adults are still lacking.
So if you're looking for work, or looking to change jobs (by the way, career planning does still work in a down economy), Careerealism shared 8 golden rules to help you get a job in a bad economy. Here they are, along with my take on them:
Out with the old, in with the new. The way we work and do business is rapidly changing. So too is the way we find our next job or career.  So become a life-long learner.  Look for opportunities to learn new skills.  And learn how to network and
Think small. Gone are the days when people found security in working for large companies that were "too big to fail."  Small businesses in America employ way more people than large corporations do.  So look for new jobs and opportunities with smaller companies, or even start-ups, instead of large bureaucratic corporations.
"Let's make a deal!" Look for any angle that will get your foot into the door of the place you want to work.  Offer to work your first week for free, or to start at a lower rate and work your way up as you prove yourself.  Offer to work on a month-to-month basis.  Don't be desperate, but get creative.
Think like a consultant. Offer to help businesses as an outside consultant, working on a project basis.  One project may lead itself to another.
Get excited about competing. Show a competitive drive and be ready to prove yourself.
When life gets tough, tough! Be resilient.  Don't let problems or "no" stop you.  Learn to build a bridge and get over it. Keep moving forward.
Pay attention. Especially to the consequences of the economic downturn over the last couple of years and keep your eye on the future.  By the way, here's a list of the top careers for this decade.
Showcase your leadership qualities. Think like a leader not a manager.  Problem solving, creative thinking, and innovation skills are vital today!
Looking at this list, which ones come naturally to you, and which ones will you need to work on?
Recommended Reading: