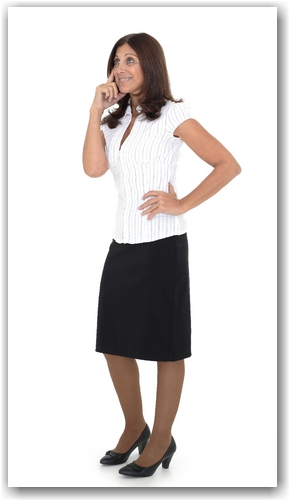 Should I become an entrepreneur and start my own business?  That's a question more people are asking today, for a few reasons:
They believe long-term job security is a thing of the past in many career fields, and they see the value of starting a side hustle or part-time business that could grow to full-time if needed.
More than ever, people want to do the work they love, and pursue a life of passion and purpose.  For some, that means starting a business instead of working for someone else.
Is Entrepreneurship Right for You?
How do you decide whether or not entrepreneurship is right for you?
In a recent article in Harvard Business Review, Jeffrey Bussgang explained that the decision to be an entrepreneur is not often a rational one.  It doesn't always "make sense."  It is a journey defined by passion, personal satisfaction, and, of course, the hope of a financial payoff.
Bussgang offers five questions to ask yourself when contemplating whether or not you should start your own business:
Do you have an idea that no one can talk you out of?
Do you have a partner you trust with complimentary skills?
Are you prepared to endure with modest or no salary for a few years?
Are you bored with your current work environment/situation?
Do you perform best in the absence of structure?
Here's my take on them:
I think you definitely have to have an idea you're passionate about and driven to make happen.
There are plenty of solopreneurs out there, so I don't think you have to have a partner.  That being said, you need to be a good networker, know what kind of help you need, and be willing to go and ask for it.
It takes money to make money, and sometimes it takes a lot of time, too.
I don't think you have to be bored, but I do think you need to be up for a challenge.
If you want to own your own business, you definitely need to be a self-starter and be able to bring order out of chaos.
What are your thoughts on whether entrepreneurship is right for you?
You might also like: