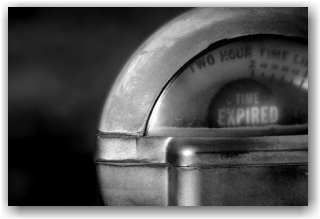 Have you ever calculated the cost of procrastination?
It's something I think about from time to time.  And it's usually when I'm paying a price because I put off doing something until the last minute or until it was too late.
I've discovered that we might be able to procrastinate certain things with little or no immediate consequence to our lives, like waiting to…
floss your teeth until the day before you're scheduled to see the dentist.
exercise until the week before you need to put on that suit or dress.
study until the night before the exam.
But some things just can't be put off.  By the time we start doing them, it may be too late. Damage has already been done. Like when you…
start to work on that big project for your client the week it was due.
wait to take care of your health until the heart attack.
want to communicate important values to your child when he's ready to move out on his own.
start to look for a job after the unemployment benefits run out.
decide you need marital counseling after your spouse files for divorce.
Sadly, our procrastination rarely affects just us.  Most times, it impacts the lives of others – directly or indirectly.  Maybe  it is our family, co-workers or employer who end up being hurt, rushed or pushed aside by our procrastinating, and our attempt to fix it at the last minute.
The cost to them, and us, is often pain, stress, anger, and disappointment.  Not to mention any actual dollar cost that might result, because of deadlines missed or opportunities lost.
What decisions or actions have you been putting off lately?  Have you calculated the price of inaction – the cost of doing nothing, or delaying until the last minute – and the cost (and benefit) of taking action right now?
You might also like: