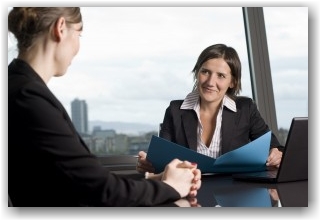 With unemployment rising all across America, it seems like there are literally 500 job applicants for every half-way decent job that's available.
If you're currently going through the job search process…or you think you might be next…you MUST learn how to gain a competitive edge over your competition.
Hall of Fame Speaker Patricia Fripp recently interviewed Al Hops, creator of The Interview Edge, who shared his tips on how to excel and be successful at a job interview.
They recorded the interview and are offering two free 20-minute audio lessons. Now you can learn how to utilize Al Hops' Acing an Interview formula of "Perception, Observation, and Preparation" to get an EDGE!
Click here to download the free audio lessons from Patricia Fripp's site.