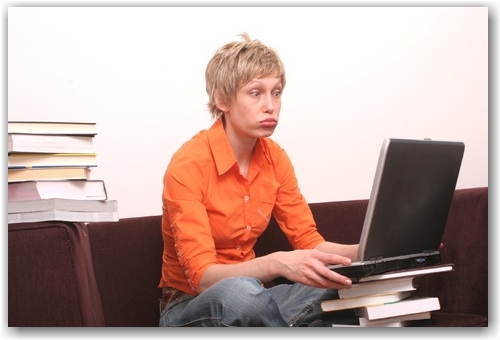 If busyness equaled success, I'd be one of the most successful people in the world – what about you?
I can stay busy with plenty to do in my work, family/home life, and in other personal interests (like writing this blog).
For me, it is easy to fall into the trap that says "Because I'm busy and a hard worker, I'm productive and will be successful."
But I've learned over time that this is not true.  Not everything I can do will lead to success.
I felt like an April fool, probably 15 years ago, when I read Dr. Stephen Covey's book, The Seven Habits of Highly Effective People. It was the early 90's and I was working in my first "real" job after college.
In the book, Covey breaks down our life's activities into four basic quadrants:
Quadrant 1: Urgent and important – crises, deadlines, unexpected opportunities.
Quadrant 2: Not urgent, but important – planning, recreation, relationship-building, doing, learning.
Quadrant 3: Urgent, but not important – interruptions, meetings.
Quadrant 4: Not urgent and not important – trivia, time wasters, gossip, surfing the Internet.
When I read The Seven Habits, I discovered that while I felt I was always busy and working hard, I could very easily spend a lot of time in quadrants 3 and 4, on things that weren't particularly productive, because I was responding to things that were urgent but not important to my success, and things that were not even urgent or important at all.
Somehow, maybe by default, I thought that busyness equaled productivity and success.  I thought that if I did enough things, I'd be successful.  I was wrong.
Covey showed me that success isn't about doing enough things.  Success is about doing enough of the right things.
Why do you think people often equate busyness with success?  Has this been true in your own life?  Do you think there's some kind of "default" setting in our brains that causes us to think this way?  Please share your thoughts.
How can we be sure we're doing the right things that will lead to increased productivity and, ultimately, success?  We'll talk about that next time!  Be sure you're subscribed to Life Compass Blog via email or via RSS feed, so you don't miss an update.
You might also like: