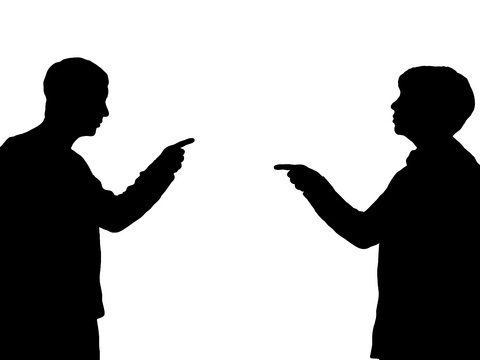 If you're new to Life Compass, on Sundays I write on Spirituality, Faith and Ethics. Here's why.
Sadly, it's human nature to blame someone else when life doesn't go the way we had hoped.  So I guess I shouldn't have been surprised to discover that there's now a holiday for it.
Blame Someone Else Day occurs on the first Friday the 13th of the year, which for 2010 happens on Friday, August 13.  It's a day to blame someone else for the mess you're in – whether you've caused it yourself through your own fault or not.  Go ahead, blame the Congress, the President, your neighbor, your boss, and even God.
I don't have any scientific evidence to back it up, but my guess is that God gets the blame more than anyone. What do you think?

In my own life, I can point to many times when I've asked, "God, why did you allow this to happen?"  And sadly, there have been times when I've been mad at God for allowing me to mess up my life…for allowing me to make the same mistakes over and over….and over.
Proverbs 19:3 says, "People ruin their lives by their own stupidity, so why does God always get blamed?" (The Message) [Read more…]